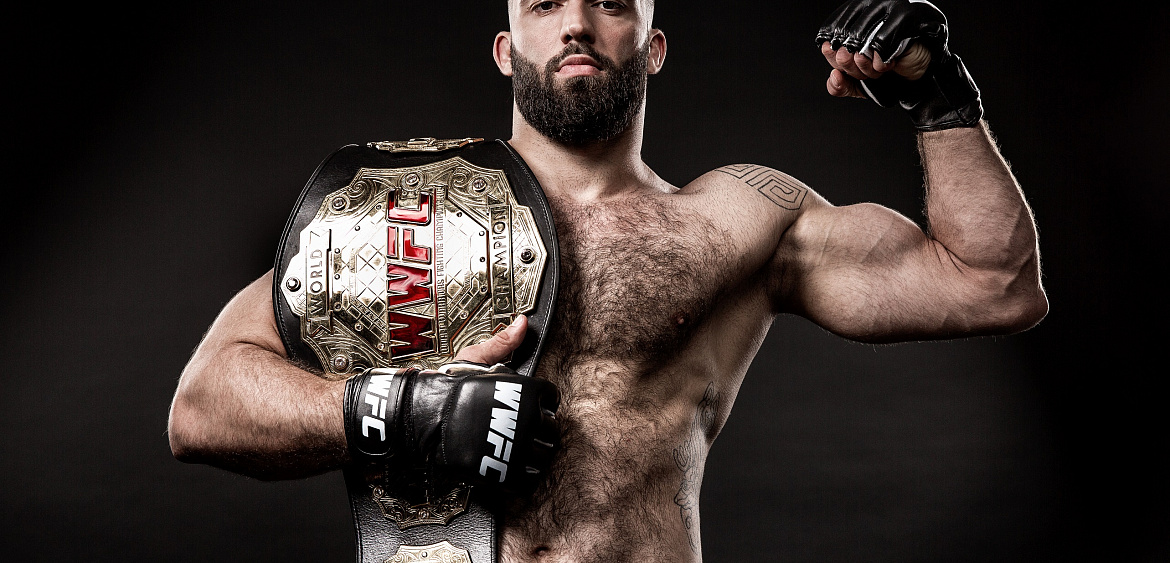 07 December 2018
WWFC 13 International Tournament - the main MMA event of the year in Ukraine
December 15, 2018 in the Kiev Palace of Sports WWFC 13 professional mixed martial arts tournament will be held. The organizer is the international MMA promotion World Warriors Fighting Championship.

The tournament will feature 9 fights with the participation of fighters from Ukraine, France, Poland, Brazil, Austria, Switzerland, Greece, Moldova and Belarus.

The main event of the evening is the first ever championship belt defense fight of Roman Dolidze. At the WWFC 13 tournament 30-year-old native of Georgia will fight against Michael Pasternak from Poland.

Roman Dolidze is so far undefeated - he completed 5 fights ahead of time, mainly in the first round. On June 16, 2018, at the WWFC 11 tournament, he won the WWFC world heavyweight title, knocking out the eminent Brazilian Eder de Souza in the second round (15-6).

Roman Dolidze trained for his first title defense on one of the best MMA training bases in the world - Jackson Wink MMA Academy in Albuquerque, USA. Trainings were conducted jointly with John Jones, former UFC light heavyweight champion (2011–2015 and 2017).

"I always respect adversaries. Mikhail Pasternak has skills in both wrestling and striking techniques. In addition, he has good anthropometrics. I am ready for whatever Pasternak has to offer. I don't think the fight will last the entire distance, "Roman Dolidze commented on the upcoming fight.

"Over 60% of tickets have already been sold. I am sure that a week before the tournament there will be no more seats left. I thank supporters and MMA fans for being so active, "said Denis Perch, vice-president of the league, while commenting on the excitement around the WWFC 13 tournament.

"We brought together top fighters from around the world who will create a "real show ". Fans should expect spectacular fights! – president of the league Volodymyr Teslya shared his expectations from the WWFC 13 tournament.


The official weigh-in ceremony will be held on December 14, 2018 in the sports club "CrossFit Banda II Arena" at 5, Novopechersky Pereulok, Kiev.

15 December 2018
WWFC 13
Roman Dolidze vs Michal Pasternak
Palace of Sports, Kyiv
about tournament