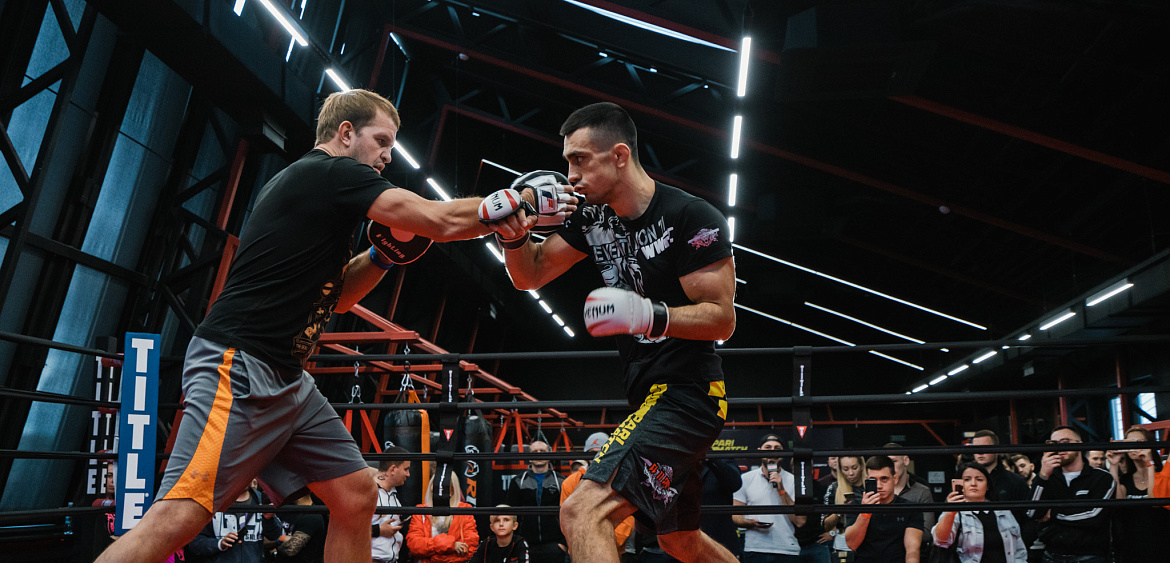 19 September 2019
WWFC 15 tournament fighters had an open training at WWFC GYM sports club
On September 19, on the eve of the WWFC 15 tournament, the official opening of the WWFC GYM sports club took place.

WWFC GYM is a Fight Club of a new format specializing in Boxing, MMA, and CrossFit. It will be the official training base for the fighters of the WWFC International Mixed Martial Arts League.

As part of the event, WWFC League fighters conducted an open training session, showed a number of MMA workshops and demonstrated their fighting skills. WWFC 15 tournament title fighters Sergey Guzev, Svetlana Gotsyk, Magdalena Sormova, Alena Rassokhina and Kirill Gorobets took part in the open training session.

"All the best MMA promotions have their own sports clubs. Now, WWFC also has the club of this kind. This is another evidence that we are moving in the right direction," said Vladimir Teslya, the President of the WWFC League.

We'd like to inform you that this Friday the official ceremony of weighing the fighters of the WWFC 15 tournament will be held in the Gulliver Mall.

21 September 2019
WWFC 15
Bakhtiyar Rustamov vs Dmytro Yatsko
Palace of Sports, Kyiv
about tournament