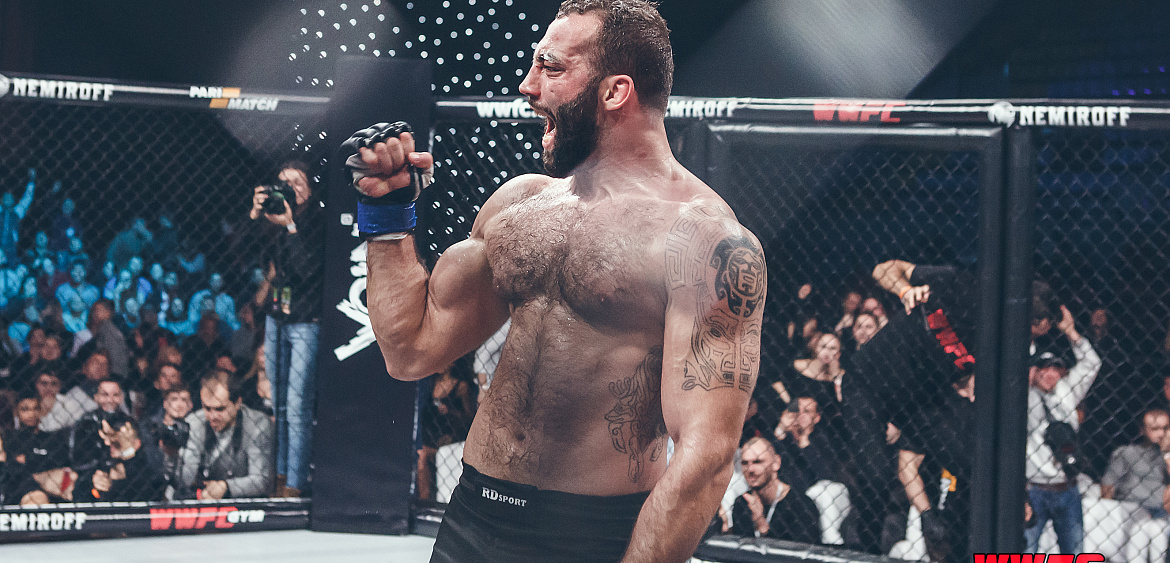 18 January 2019
Roman Dolidze from WWFC moved to UFC
The Ukrainian fighter of Georgian origin in mixed martial arts, Roman Dolidze signed a contract with the American promotion Ultimate Fighting Championship.

Under the contract, Roman Dolidze will hold 4 matches in UFC. The debut will take place in March-April of 2019.

"I thank everyone who supported and believed in me. Together we did it!" Roman Dolidze shared his emotions on his Instagram page.

In an interview with Maxim Matzhikov, Roman Dolidze commented on his signing the contract with UFC:
"With my transition to UFC, I open the way not only for myself but also for other fighters of the WWFC League. It is an undoubtedly significant event for the WWFC League which raised me, and invested a lot in me".

"Roman Dolidze's transition to UFC is the result of a cohesive work of WWFC promotion team and the right strategy. Roman always listened to every league's leadership advice", Vice-President of the WWFC League Denis Perch commented on Roman Dolidze's transition to UFC.

"Last year, Roman went all out and earned the right to fight with the best fighters in the world", the President of the League Volodymyr Teslia commented on Roman Dolidze's transition to UFC.

In the course of his professional MMA career, Roman Dolidze held 6 fights, and won inside the distance in all of them. In June 2018, at the WWFC 11 tournament, he became the world light-heavy-weight champion according to WWFC, having knocked out the Brazilian Eder de Souza in the second round. In December 2018, he defended his title at the WWFC 13 tournament, having won by technical knockout of the Polish Michał Pasternak.

2019
about tournament