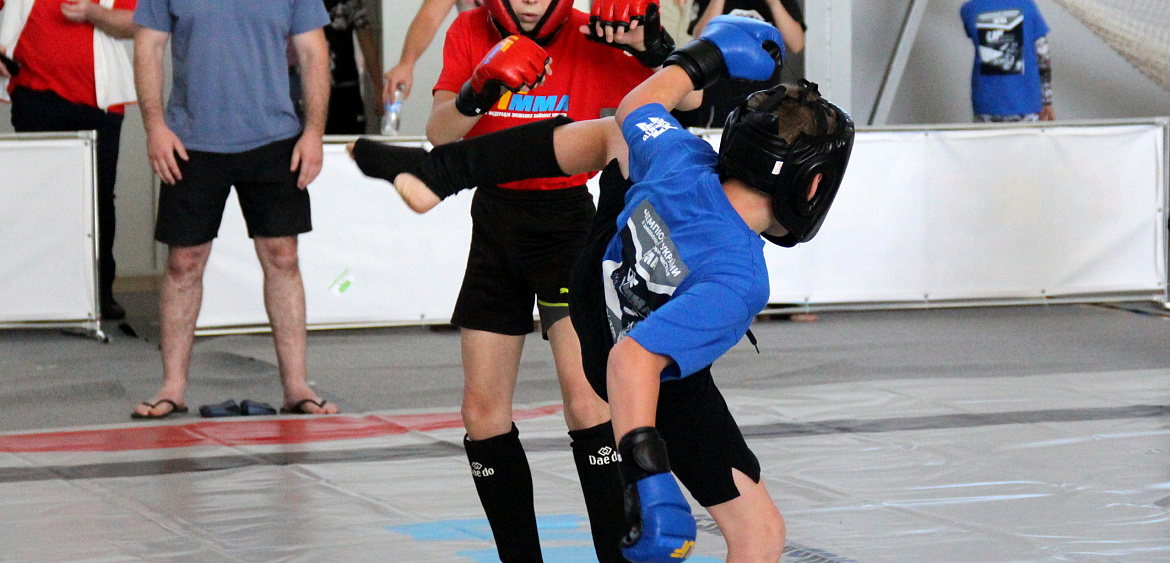 12 November 2018
First Ukrainian MMA Cup among amateurs to be held in Kiev
The first ever Ukrainian Cup in mixed martial arts MMA among amateurs – UF MMA 2018, will be held on Saturday, November 17th in the athletic stadium of the Olympic College named after Ivan Poddybniy in Kyiv.


The competition will bring together 350 athletes fr om 22 regions of Ukraine aged 10 to 35 years old who have no experience in professional fights. Participants of the event must pass a preliminary selection at regional competitions.

Fights will be held in the team-personal competition in the following age categories:
- children, 10-11 years old
- young men, 12-13 years old;
- cadets, 14-15 years old
- juniors, 16-17 years old;
- adults, 18+ years.

All of the participants will perform in protective gear (helmet, gloves, shin pads). A number of professional MMA tricks will be prohibited at the competitions.

Organizers point out that participation in the Ukrainian MMA Cup will allow athletes make the Ukrainian team and go to the European and World Championships.

The Ukrainian Federation of Mixed Martial Arts UF MMA, created to develop and promote mixed martial arts in Ukraine, will be organizing the sporting event. The Federation has already organized a trip for the Ukrainian team consisting of 22 athletes to the European Championship on MMA among children and cadets, wh ere the Ukrainians took 5 gold, 7 silver, 4 bronze medals.

"Together with our partners we have been developing our professional MMA League - World Warriors Fighting Championship (WWFC) for five years. Over that time-period, we came to the general opinion that in order to achieve high sports results, Ukrainian athletes need to promote mixed martial arts as a mass sport in the country. With this aim we created Ukrainian Federation of Mixed Martial Arts in March 2018 "said Vladimir Teslya - President of UF MMA - talking about the goals of creating the Federation.

"The federation is trying to create favorable conditions for young athletes so that they can reach their full potential at the amateur level. And only then, having gained experience and skill, they could switch to professional sports. We want the young guys, having made it as amateurs, reach the top in professional sports: become world and European champions, " said Denis Perch, vice president of UF MMA, commenting on the event.

It's worth noting that from May 11th through the 13th 2018 in the city of Tyachiv, Transcarpathian region, an open championship of Ukraine on mixed martial arts MMA among children, youths, cadets, juniors and adults has been held. In total, 182 athletes from 15 regions of Ukraine took part in the championship, including two representatives from Slovakia.

about tournament