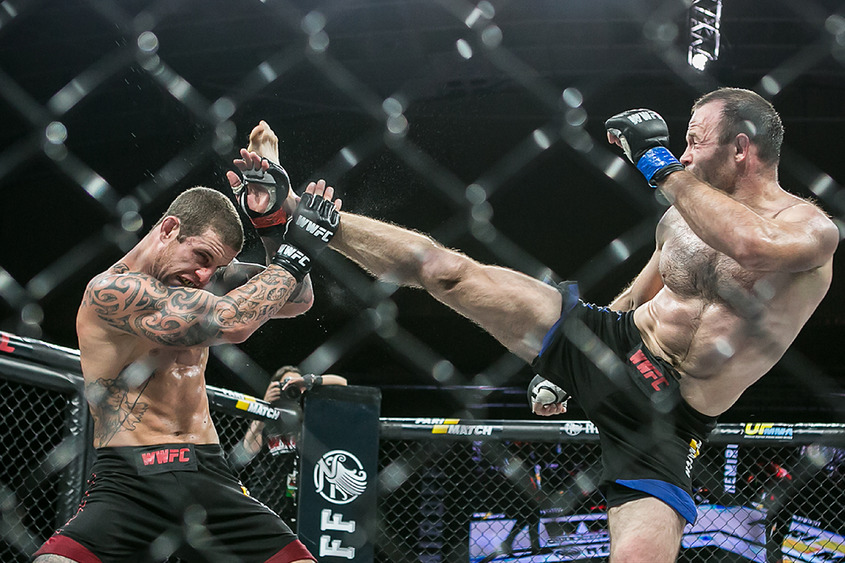 30 August 2018
World League WWFC will a tournament in Romania
One of the leaders of European MMA World League World Warriors Fighting Championship continues to expand the horizons and conquer new heights.

Even at the very beginning of the season-2018, the managenent of WWFC clearly indicated the continuation of the course on international development in the prospects of the European continent. As a result, after a series of fruitful negotiations, it was decided to hold the Road to WWFC series in Romania, scheduled for October 20.

It should be noted that in the past, WWFC tournaments in addition to Ukraine were successfully held in Moldova, France and Luxembourg. In Romania the event under the auspices of the League will be held for the first time.

"I will not hide that the status of one of the leaders of European MMA is important and very pleasant for us at the same time. After all, this means that our work is not in vain and brings results, - said WWFC President Vladimir Teslya. - At the same time, we are not going to stop there and will continue to develop systematically not only in Ukraine, but also in the international arena. The evidence of this is the forthcoming Road to WWFC tournament in Romania, which will be held in October. We still have a lot of plans and ideas and we hope that in the future the practice of holding international tournaments will become regular, which will make it possible to bring the status of Ukrainian MMA to a fundamentally new level. "

Road to WWFC - a series of tournaments under the auspices of the World Warriors Fighting Championship, the purpose of which is to identify promising fighters among young athletes.
about tournament